Since the foundation of the corporation, creation of rust proof bolts resistant to seawater and rainwater is the ultimate goal. CEO Matsumoto takes a further step by building a new technology center to accelerate product development, in addition to the world first mass production of magnesium bolts and the award-winning metallic glass bolts.
As the corporate logo (Bulldog) indicates, Matsumoto keeps MARUEMU WORKS as the corporation searching for new items aggressively.
--
Find out why and how presidents of MOBIO exhibitors have started "INNOVATION and CHALLENGE" through the special interview.
- Stainless steel bolts, Magnesium alloy bolts, Engineering plastic bolts and Orthodontic wire (medical market)
Matsumoto holds the magnesium bolt and nut in the right hand. The corporate logo
●Market oriented fastening parts
Starting from corporate foundation MARUEMU WORKS has tackled to develop "Rust-proof bolts" to meet customer's demand. When aluminum window frames became popular, they commenced the first Japanese mass production of stainless steel bolts in 1957. In line with growing demand of electronics market they introduced engineering plastic bolts in 1987. Since then MARUEMU WORKS focused development by use of new materials to provide "Stronger and Lighter" fasteners. "Perfect Stainless Steel" bolts and" Marine Stainless Steel" bolts are some of new development.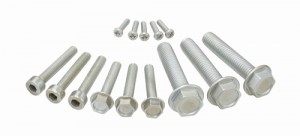 Magnesium alloy bolts
In 2004 MARUEMU WORKS started mass production of magnesium alloy bolts, the first in the world, made of AZ31 to be widely used in transportation industry and electric devices. Recently they have received a bolt request for an Aerospace Industry and are receiving order via WEB page from overseas.
"Because only at a high temperature a magnesium alloy is possible to be processed, we have developed the exclusive manufacturing machinery by ourselves. Magnesium alloy bolts are really our flag ship product. Since magnesium is the lightest among industrial metal materials, we are expecting their application at new market, such as transportation industry and robotics," Matsumoto said.
●Expanding business category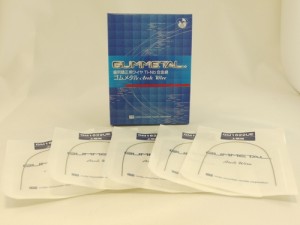 Orthodontic wire, brand name "GUMMETAL"
With a broad product line-ups their bolts are used at environmental related industry, industrial equipment, vessels, electronic products, solar cell panels, automobiles, medical field and construction industry.
As the new market MARUEMU WORKS is focusing medial business and has innovated an orthodontic wire, their first medial product. It features extremely low Young's modulus and high elasticity in bending. Thanks to its superior characteristics, GUMMETAL orthodontic wire has a high potential to cut down the treatment time and to relieve the pain of patients.
Matsumoto said, "Not like other bolts manufacturers we produce dies and wire treatment in-house by multi-skilled operators and facilities. That's why the professor in charge of new material development requested us to manufacture."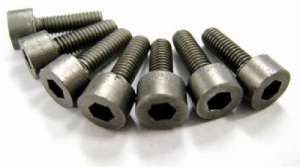 30% greater in strength than high tension steel bolts
Another world's amazing product is metallic glass bolt.
Metallic glass (MG) has unique mechanical properties, combining high strength and low Young's modulus and can be used to make disolvable bolts in the medical field. By applying MG to the fabrication of fastening bolts, high strength and low spring constant bolts were obtained in 2008, the first in the world.
●The Spirit of Innovation continues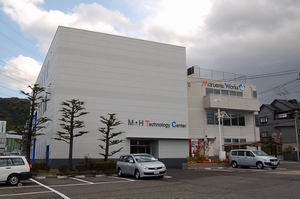 The M+H technology center, built in Nov. 2013
In order to proceed market oriented product development aggressively, Matsumoto has determined to expand their collaboration with institutions and utilize the new technology center effectively. MARUEMU WORKS does not only manufactures bolts but does operate as an incubation center creating parts for high-tech items.
Watch out what comes next from the technology center of MARUEMU WORKS.
*****