MOBIO Cafe Meeting, a cross-industrial meeting held with all possible measures to prevent the spread of COVID19 infection, including masks, hand disinfection and sufficient ventilation.
On January 25, four exhibitors explained their technologies with samples in hand. After the presentations, business cards were exchanged and individual discussions were held in front of the booths.
BIZEN CO., LTD. https://www.m-osaka.com/en/exhibitors/531/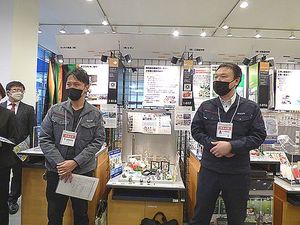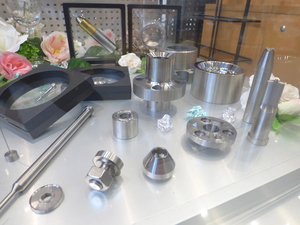 HSS steel is used for custom-made die parts such as punches, dies, and pins. BIZEN has established an integrated processing system for manufacturing round parts using this steel (cutting, polishing, mirror finishing, etc.), and has achieved quick delivery. Moreover, the tolerance range of 0.005 to 0.010 mm is possible with cylindrical, centerless, surface and internal grinding machines.
 Watch the video for details.
Please visit the MOBIO Tech Hall to see the latest technologies of new exhibitors.
Click here for a list of exhibitors https://www.m-osaka.com/en/exhibitors/alphabetical.html