Find out why and how presidents of MOBIO exhibitors started "INNOVATION and CHALLENGE" through the special interview. The latest "Meet the President" article is Ms. Kitano of KYOEI MANUFACTURING CO., LTD.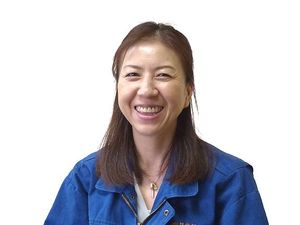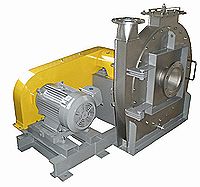 - Blowers, high-pressure blowers, silencers
●Custom-made blowers used in a variety of locations and applications
Blowers are used in a wide range of applications, from industrial to consumer products. Blowers are used in the rapid heating and cooling processes of frozen foods, which are rapidly increasing due to the COVID-19 disaster, and their applications, which manipulate air volume and air pressure, range from industrial to consumer use.
KYOEI's strength is its ability to respond to individual requests for such blowers, which are essential for moving air, and to provide integrated services from design to manufacturing, installation, and repair.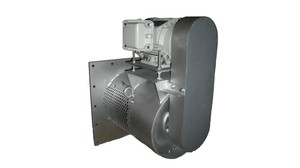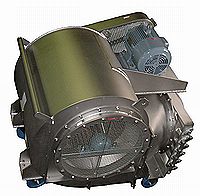 (L: Furnace circulation blower R: Vehicle speeds testing blower)
In addition to food products, there are cases where paper and plastic are crushed by fans with blades, and wind is used to collect them in one place for reuse as resources. In other cases, fans are used to blow air to make conditions the same as actual driving conditions when testing vehicle speeds, and in garbage incineration facilities, fans are used to deliver the oxygen necessary to burn fires and to expel smoke.
●Balancing adjustment and lathe machining only can be ordered
The company's strength lies in its ability to handle everything in-house, from design to manufacturing and balancing and adjustment of the rotor, which is essential for the proper functioning of the blower, as well as repair and maintenance of old blower units that have deteriorated in performance.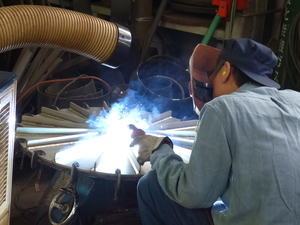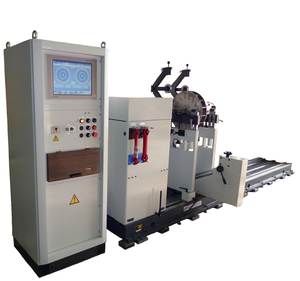 The company also responds to requests for "just balancing adjustment," or to requests using field balancers to "come to the site and make adjustments because the blower is in a confined space and cannot be removed. A few years ago, they also introduced a new machine that allows for more precise balancing adjustments. Kitano said "We are often surprised, but we can also undertake balancing adjustments, repairs, and maintenance for products made by other manufacturers. In many cases, blowers are used for decades, so if you have any problems with them, please contact us".
President Kitano is promoting "change and challenge" with a strong desire to develop new businesses and said "In the future, we would like to respond to a wider range of needs with the three pillars of our core business of blower manufacturing, balancing adjustment, and lathe machining."
A "new wind" is blowing within the company and in the industry.
--
Interviewed on July 7, 2022