This is the state-of-the-art technology developed by Japanese SMEs.
At the MOBIO Tech Hall and MOBIO WEB site, search for "The Latest Made in Japan Tech" to improve product features and functions. This time, MOBIO introduces this company. 
KOTEC CORPORATION : https://www.m-osaka.com/en/exhibitors/439/
The new product developed by KOTEC is the "Heat Dissipating Silicone Rubber Sheet" HR series, one of "Unicon" series. This series is a new material with excellent thermal conductivity, heat resistance, adhesiveness, and insulation properties that are added to silicone rubber material by blending in special fillers.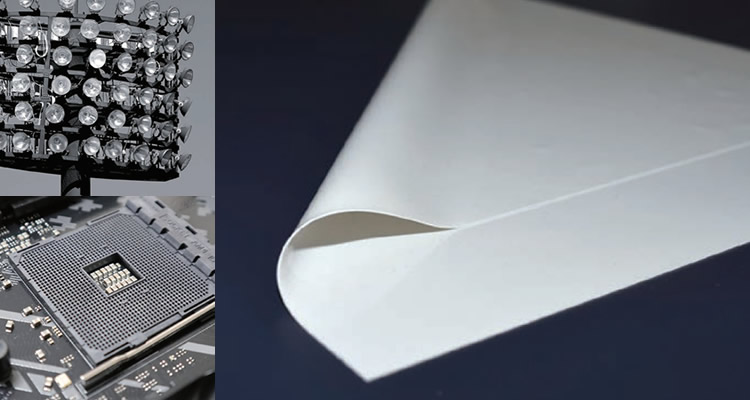 KOTEC is appealing to companies and components that require cooling of high heat-generating areas, such as semiconductors, CPUs, GPUs, and LEDs with high energy density.
Model: HR-103
Thermal conductivity:3.0W/mK~
Flammability: V-0 equivalent
Operating temperature range: -50℃~200℃
UNICON, a special silicone rubber sheet with various functions added to silicone rubber, is available in various types, including transparent antibacterial sheets, heat-resistant foamed sheets, and conductive sheets.
Please visit KOTEC's boothon the second floor at the MOBIO Tech Hall to study material samples.