This is the state-of-the-art technology developed by Japanese SMEs.
At the MOBIO Tech Hall and MOBIO WEB site, search for "The Latest Made in Japan Tech" to improve product features and functions.
YAMANAKA ENG CO., LTD.: https://www.m-osaka.com/en/exhibitors/171/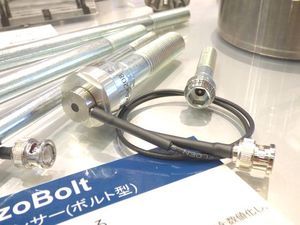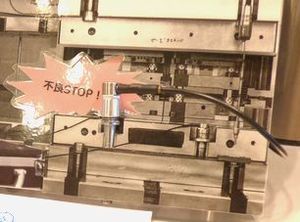 (L) The bolt type piezo-sensor "PiezoBolt" (R) A PiezoBolt installed on a pressing die
The integrated sensor bolts inside structures by YAMANAKA measures the axial pulling and compressing load applied to the lower part of the bolt neck, and can acquire and transfer the dynamic load in real time. The force applied to PiezoBolt can be sent to the system through a dedicated connector. It is an excellent product to solve many difficulties at factories, such as remote monitoring of manufacturing and improvement of mold life with smart molds equipped with PiezoBolts.
At the booth of YAMANAKA on the 2nd floor of MOBIO Tech Hall, visitors can see many PiezoBolts and dies. Drop by MOBIO.