This is the state-of-the-art technology developed by Japanese SMEs.
At the MOBIO Tech Hall and MOBIO WEB site, search for "The Latest Made in Japan Tech" to improve product features and functions.
SATOSEN CO., LTD.:https://www.m-osaka.com/en/exhibitors/411/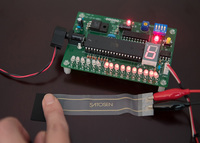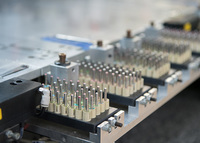 SATOSEN develops and manufactures a Printed Circuit Board that is required high functionality and high accuracy. It is capable of in-house internal processing from design, development, trial production and to mass production of PCBs including single-sided boards, multi-layer boards, aluminum boards, flexible boards, and wire bonding boards.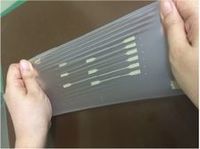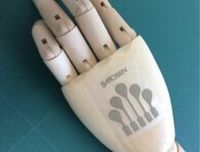 Printed electronics technology is one of the high-density, high-precision, microfabrication equipment and technical capabilities accumulated in the printed circuit board business over many years. SATOSEN listened to the voice of the market and developed a new stretchable board "Stretchable PCB" utilizing its technology.
New applications of SATOSEN's Stretchable PCB can be developed by utilizing many functions.
● As a seat heater: Stretch material and heater ink make a thin, lightweight and flexible heating device.
● As a vital sensor: AG/CI ink is used for the electrodes to detect weak vital signals. Due to its stretchability, the material and electrode can follow shape of the living body.
● As a pressure sensor: For a sensor that is flexible, expands and contracts, and follows uneven surfaces.
A number of high quality printed circuit boards are exhibited at the booth on the first floor of the MOBIO Tech Hall. Visitors involed in product development are paying attention to higher precision and thinner parts.