This is the state-of-the-art technology developed by OSAKA SMEs. At the MOBIO Tech Hall, you can discover amazing technologies!  
YAMAOKA INDUSTRIAL CO., LTD.:https://www.m-osaka.com/en/exhibitors/307/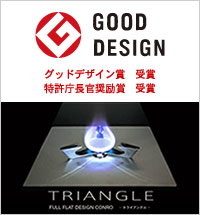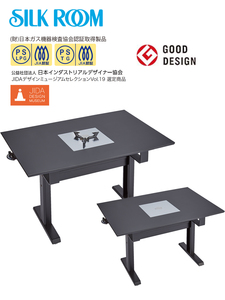 Utilizing track record to have developed gas cooking appliances, YAMAOKA provides support to quest "tastiness" through its diverse product lines in the kitchen equipments and built-in griddle tables. Its recent "TRIANGLE" built-in griddle table has received "Good Design Award" because of its user friendly design and safe first engineering.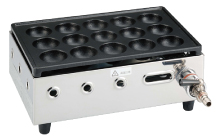 The YAMAOKA's houehold takoyaki gas griller is said to dominate in Osaka area. (Takoyaki: Japanese grilled octopus dumpling ball)
YAMAOKA has expanded its product line in several business market. One of the environment-related equipments is an electric heated air curtain that emit an ionic wind for separation of smoking areas in stores and offices, or preventing cooking odor outflow from the kitchen.  
Visit MOBIO Tech Hall to review YAMAOKA's products on the first floor.