At the MOBIO Tech Hall, you can discover amazing technology!
Please study state-of-the-art technology displayed at the MOBIO booths and introduced on the WEB by OSAKA SMEs.
*Y. M. SHEET METAL CO., LTD. Iron sheet work kit: The Little Artisan series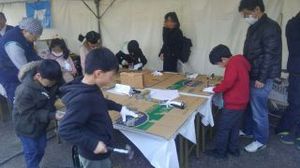 Y.M. specialized in precision sheet metal stamping to fabricate boxes and covers. Wishing children to be interested in manufacturing, the CEO has developed "The Little Artisan series" - sheet metal work kit. The manufacturing workshop held at Y.M.'s factory is filled with children's smiles.
*BELL GANKA CO., LTD. Novelty gifts, Sales promotional giveaways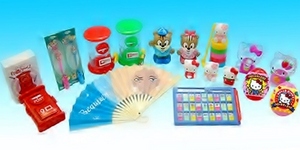 Even in the era of technology, it is BELL's important role to provide dreams and joy to children and enrich their creativity. Utilizing start-to-finish productioj system, it plans, develops and produces original toys and novelty gift products about 60 items a year.