At the MOBIO Tech Hall, you can discover amazing technologies!
Please study state-of-the-art technology displayed at the MOBIO booths and explained on the WEB by OSAKA SMEs.
* HOUSE B.M. CO., LTD. Core saw drills, Hole saws
HOUSE B.M.'s Japan-made saw drills and hole saws are outstandingly sharp. Attaching its exclusive clean dust cover to the drills prevents the cutting powder from scattering into rooms. It assists workers and DIY users to conduct comfortable operation and to keep rooms dust free.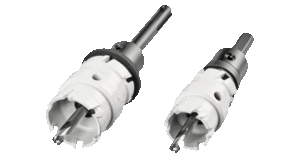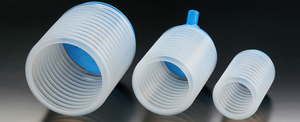 *SHARP CHEMICAL IND. CO., LTD. Sealants and Adhesives
A large number of sealants, adhesives and water repellents have been develped and manufactured by SHARP CHEMICAL. There are plenty of pouch-type sealing products that can be easily used by DIY users as repair sealants. To reduce waste pouch volume, its SK Pouch Series can be reduced up to 1/10 by use of cartridge gun.