Three new exhibitors explained their latest technologies at MOBIO Cafe Meeting on October 12.
Participants listened to exhibitors' presentation on synchronized with robot welder, tightly gripped rubber, non-warping treatment.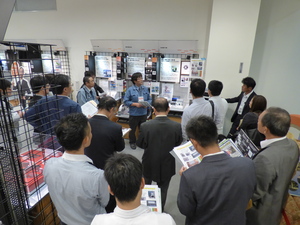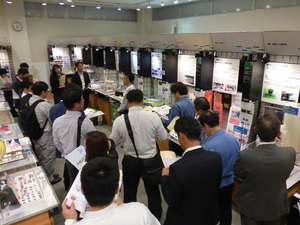 .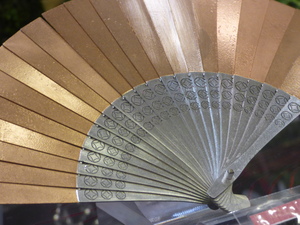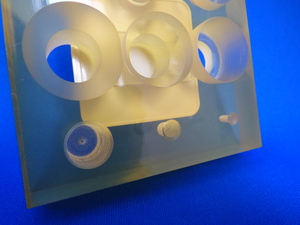 Different material welding(SUS+phosphor-bronze)/ Urethane rubber machining
-
・Releasing the new micoro welder to link with in-line robotic systems: USUTANI DENSHI CO., LTD.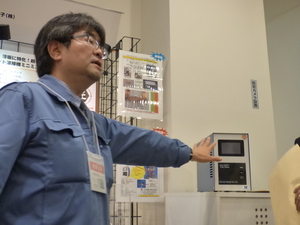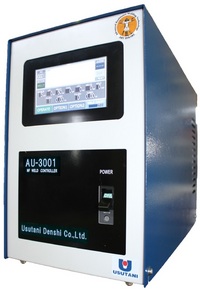 Utilizing its engineering skills to design electronics devices, Usutani developes branded products on the raw. 'Mini-Mini Welder' was desinged to weld thin wire and plate in the lab for automobile parts or medical device part without any breaks. The new type "Multi Welder" was designed to be installed in the factory assembly line to weld thicker materials. It has a touch control panel and is capable to synchronize with robotic systems.
・Grasp rubber tightly without any relief to machine:AKITSU INDUSTRY CO., LTD.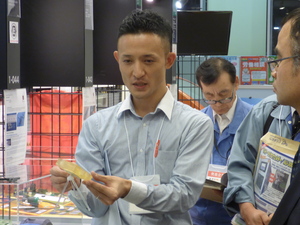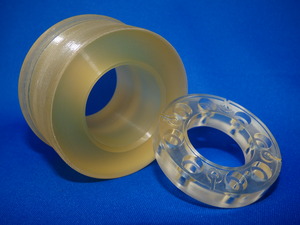 By applying special treatment to cutting blades, AKITSU has accomplished to build new machining process to prevent from relief of natural, synthetic or urethane rubbers. Its cutting edge technology is now applied to engineering and super engineering plastics. It processes non-asbestos joint sheets to manufacture exclusive anti-sticking gaskets for customers.
・Invisible seam of different materials at high accuracy: NISHIMURA MANUFACTURING CO., LTD.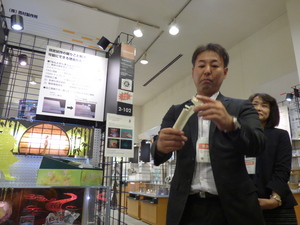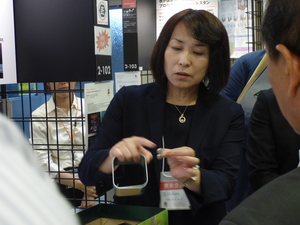 By using the fiber laser welding system, NISHIMURA is capable to joint thin plates from 0.03 mm to 0.5 mm without material warping. Its YAG weliding provides fine seaming so that nobody could identify joints of aluminum and copper plates. NISHIMURA has an advanced machining technology by using 3-axis machines to result in same finish as 5-axis machines.

-
Through of the Tech Hall discussion, participants stepped in another business stage.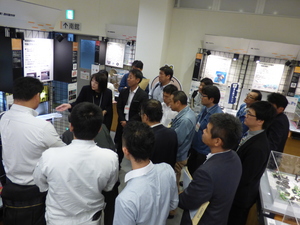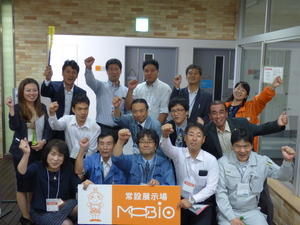 ・
Coming up the next MOBIO Cafe Meeting on November 9. Drop by MOBIO to meet excellent companies in Osaka and study their technologies.
Date: November 9 (Thr) 18:00 though 20:00