Find out why and how presidents of MOBIO exhibitors started "INNOVATION and CHALLENGE" through the special interview. The latest "Meet the President" article is Mr. Otsuka of DAISO CO., LTD. (more info.)
- Dieboards for corrugated board and cardboard, Diecut consumables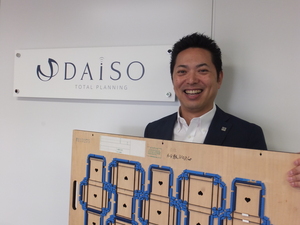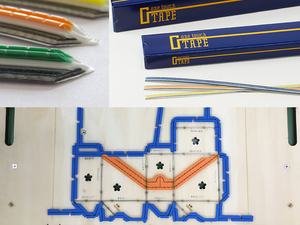 (Left) Mr. Otsuka (Right) "G-Tape": accessories needed for diecutting of packages
-
Established an enginerring dept. to respond to various request by customers
Traditionally Japanese has an exclusive culture to wrap around the sincerity and created well designed packages in detail. Package design is heavily depending on dieboard configuration. In order to meet to every demand DAISO has established an inhouse engeering department, that is a special function in the trade.
Otsuka said, "Just imagine a tissue paper box. When you pull off a takeout lid in the begining, you won't break an upper port horizontally. Like this, package design is heavily depending on diecutting engineering. At DAISO marketing and engineering staffs are not only replying to customer's request but visiting user's site to understand issues and possible improvement including hidden needs. We propose changes and improvements using Daiso's spirit and expertise."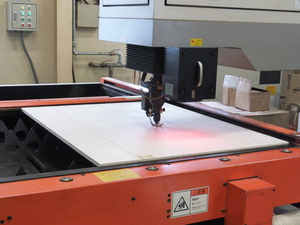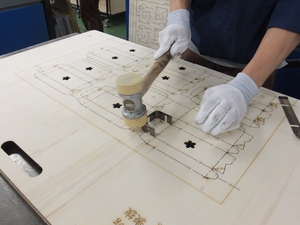 (Left) Digging the groove by a laser machine (Right) Striking the cutting dies
-
Creating corporate new value at DAISO
DAISO is taking another step forward to compete in the industry. For young employees once in a year Otsuka hosts "D-1 Grad Prix" to enhance engineering skills and as the industry seminar he hosts "DAISO Success College(DSC)", collaborating with companies in different fields, that includes factory tour and seminar ten times a year in Japan.
"For us DSC is set to consider packages from customer's point of view. We plan the seminar paying attention to what they are looking for and what they need to know. There is a limit of price cutting and quicker delivery. DAISO wishes to provide better value to customers and to become a reliable company in a long run," Otsuka said.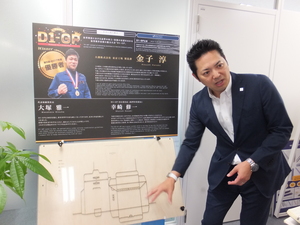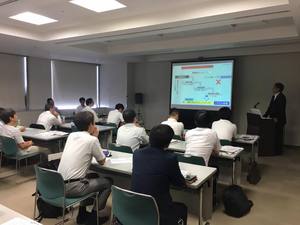 (Left) D-1 Grad Prix award dieboard (Right) DAISO Success College
-
Otsuka's new target: 10 billion yen company in the 60th anniversary year
In 2017 DAISO celebrated the 46th year anniversary. It has core business of dieboards manufacturing and marketing of diecut consumables. Additionally Otsuka expands dieboard line-up for film pouch and flexible packages and develops relating products.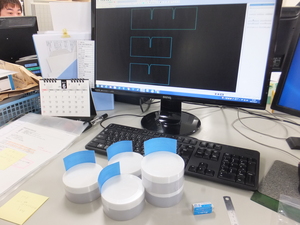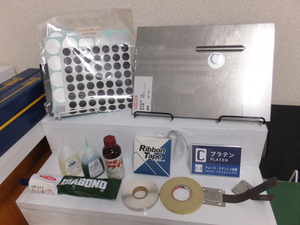 (Left) Designing plastic jar containers (Right) Exclusive diecut consumables
--
Interviewed on June 27, 2017