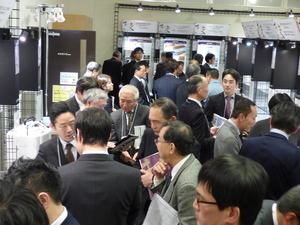 MOBIO started "Kansai New Selection 2017" exhibition in the MOBIO Tech Hall. Eight exhibitors explained their technologies and products on February 2.
●TOKO CORPORATION / Pent roof ventirator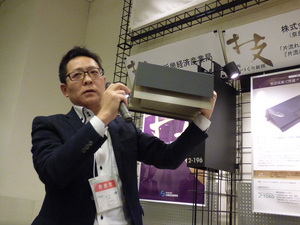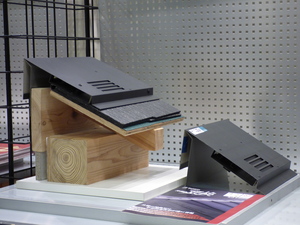 Improved ventilation performance by 150%
●Horiuchi Machinery Co., Ltd. / STP Servo Cylinder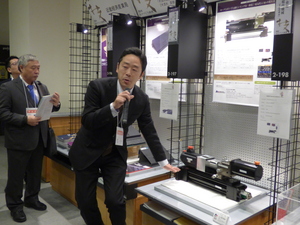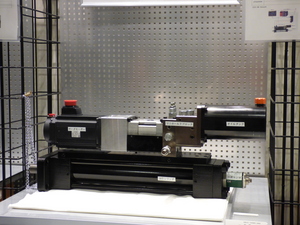 Reduced power consumption to 1/30 at lowest
●YAMADA GIKEN CO., LTD. / Hydroelectric generated outdoor lamp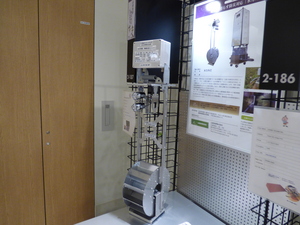 Generation by creek stream
●SHINYEI Technology Co.,LTD. / TDLAS Moisture Analyzers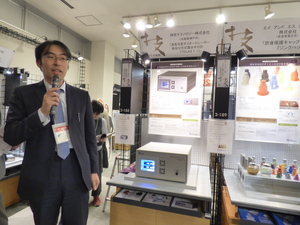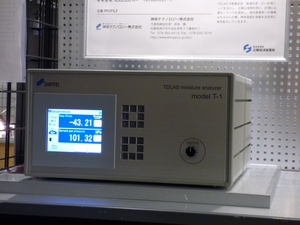 World leading resnponce speed to measure moisuture
●A &S SYSTEM Co,. LTD. / Rust proof bolt cover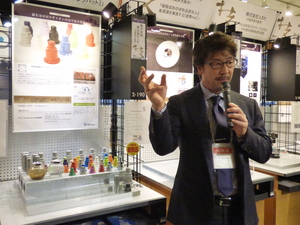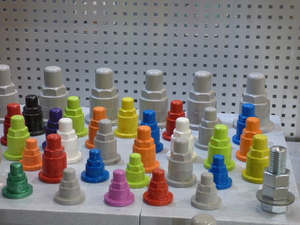 Add-on type corrosion protection cover
●YUTAKA CO., LTD. / Image inspection machine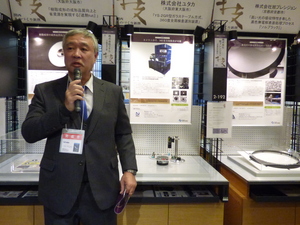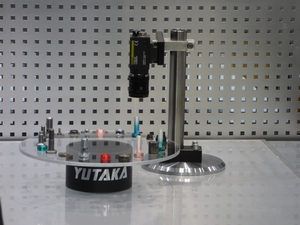 Whole circumference inspection of screws by one camera
●ASAHI PRECISION.CO.LTD. / Low Reflection blackening electroless plating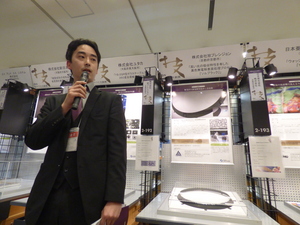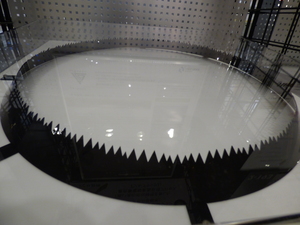 No chrome content plating
●Nihon Sanmo Dyeing Co., Ltd. / Washable Silk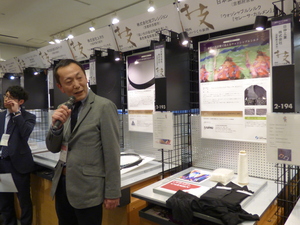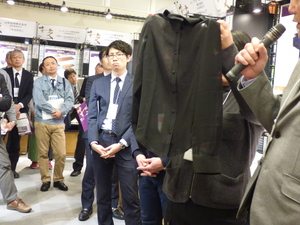 Developed silk fibers molecule improvement
-
"We are MOBIOs!" MOBIO assits SMEs for new tech development in 2017 as well.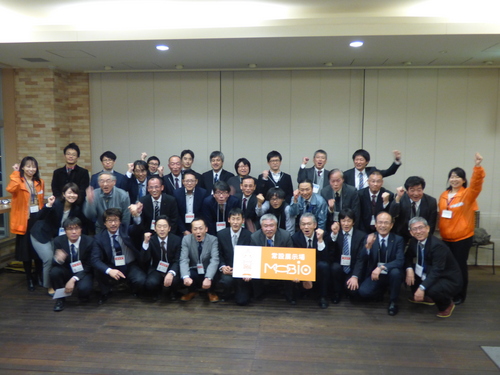 .........
Coming up the next MOBIO Cafe Meeting on March 1. Drop by MOBIO to meet companies from Okayama.
Date: March 1 (Wed) 17:00 though 20:30