Presentation space was full of participants! MOBIO Cafe Meeting on June 10 was technology presentation on by 15 companies from Kadoma and Moriguchi city companies, Osaka. June special exhibition runs till June 28 displayed by 16 companies of Kadoma and Moriguchi cities.
MOBIO Cafe Meeting is a cross-industry gathering. It offers opportunity to participants asking any questions freely. If you have any request or questions to presenters, please send it to MOBIO (Click here).
-
<Presentation and Discussion>
●USUTANI DENSHI CO., LTD. (More info.): Ultra-miniature spot welders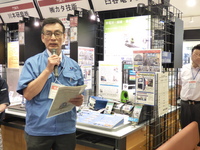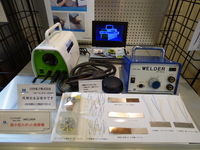 ●TOHO CO., LTD.(More info.): Elastomer modified extrusion molded products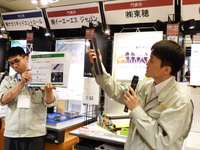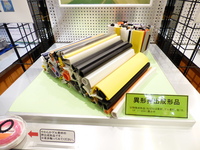 ●SUGIYAMA METALS CO., LTD. (More info.): Designer products that enrich living space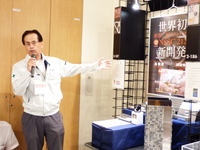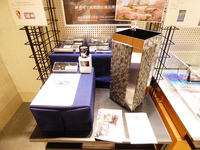 ●OMINE CHEMISTRY CO., LTD.:Plastic thumb bolts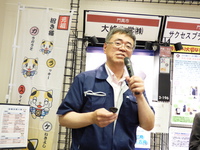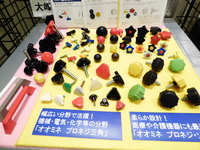 ●SUCCESS PLANNING CORPORATION: Life-save clothings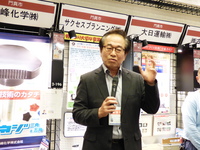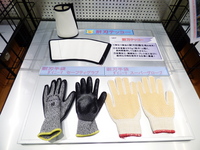 ●KATA GIJUTU CO., LTD: Die-sinking EDM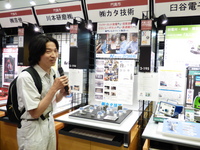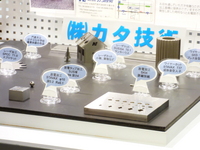 ●DAINICHI CORPORATION: Pre-cut construction materials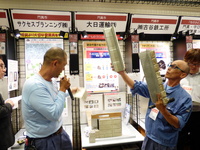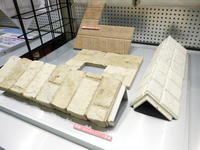 ●KAWAMOTO-KENMA CO.,LTD.: Plane mirror polishing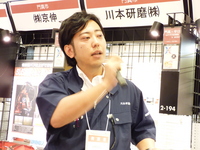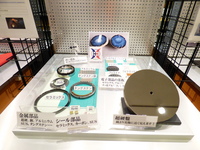 ●FURUTANI IRON WORKS CO., LTD.: Metal machining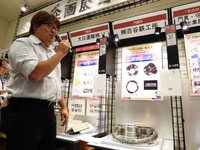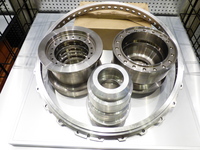 ●KYO-SHIN SHEET METAL CREATION COMPANY: Hybrid welding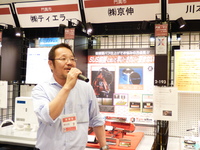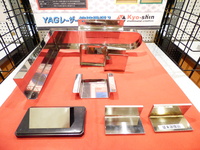 ●TIERRA CORPORATION: WATER STERILIZING DEVICE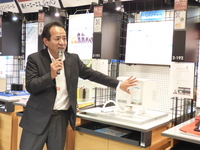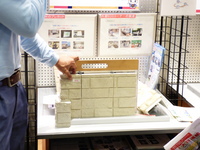 ●EAS JAPAN CORPORATION: Power saving cooling system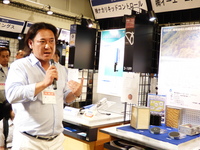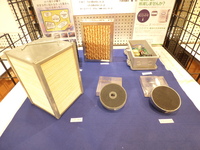 ●NAKA LIQUID CONTROL CO., LTD.: Liquid dispensers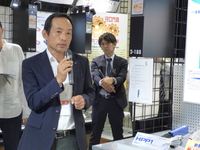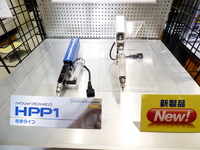 ●RINGS CO., LTD.: Plastic prototype products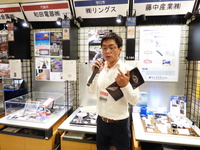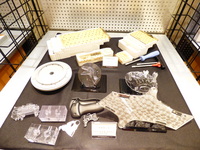 ●FUJINAKA INDUSTRIAL CO., LTD.: Precision plastic parts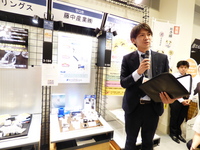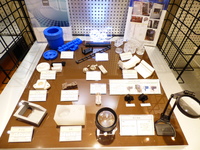 -
<Off the Tech Hall>
Frank discussion continued overtime and the meeting finished with smiles of the participants.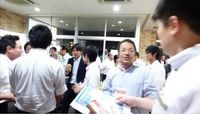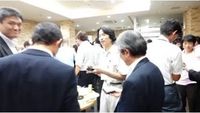 ******
The next MOBIO Cafe Meeting will be hosted on July 4 by Osaka brand products manufacturers.
Read on for details and register participation in advance from here!