MOBIO booth No. : North facility 2nd floor 169
NIKKO SANGYO CO., LTD.
Description of business
Nikko Sangyo's core technology is hydraulic bulge formation (hydroforming) using metal pipes and plates as materials, which enables three-dimensional shapes to be formed that may be difficult when only using conventional casting and pressing technologies. Nikko Sangyo also offers proposals on reducing welding costs through burring in post processing.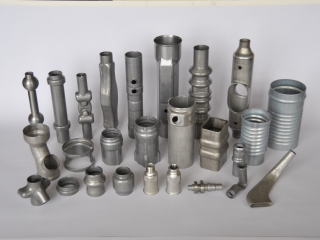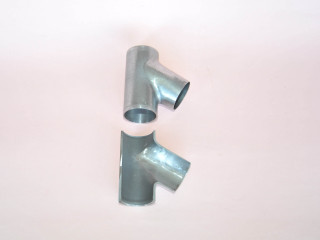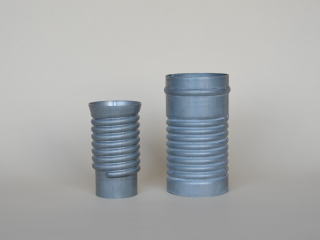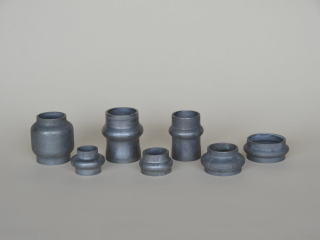 Products and Technologies
Joint fittings for bicycle frames
Bulge molding + burring + laser cut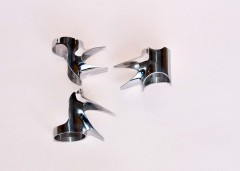 ● Fittings for handmade bicycle frames

Laser cut operation with an emphasis on design.

Blanks can also be shipped separately before cutting.

Material: STKM11A φ 31.8 × 2.0t
SUS branch pipes
Bulge molding + burring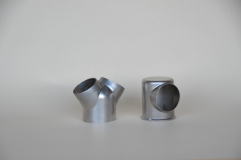 ● Bulge-molded products using stainless deep drawing as material

Burring is performed after bulge formation. Finishing can reduce the number of welding steps.

Material: SUS304 φ49 × 1.4t
Engine products
Swaging through bulging, Inconel 718 molded products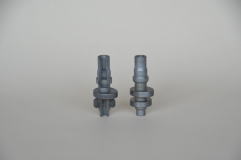 ● Swaging process to integrate multiple parts

This engine camshaft is swaged through bulging by passing the pipe through the cut-out cam.

It is lighter compared to conventional camshafts because it uses a pipe for the shaft.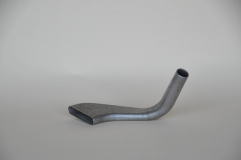 ● Compressed air piping for air jet engines

Bulging products with excellent heat resistance of difficult-to-cut Inconel 718.
Corporate Profile
Corporate name

NIKKO SANGYO CO., LTD.

Address

4-14-23, Hakushima, Katsushika-Ku, 125-0063, Japan

President

Koji Kimura

Founded / Established

1938 / 1950

Phone

+81-3-3601-4166

Fax

+81-3-3690-7616

Company URL

Capital

20,000,000 yen