MOBIO booth No. : North facility 1st floor 020
LEADER CO., LTD.
Product line
Adhesive for food packaging
Adhesive for pharmaceutical packaging
Description of business
Leader Co., Ltd. manufacturers adhesives used in various packagings of foods and pharmaceuticals, such as inner lids for yoghurt, pudding, beverages and medicine. In addition to close adherence of food packaging, it also offers adhesion technology and film processing technology that enables "easy turning", "easy peeling", and "easy insertion" of straws.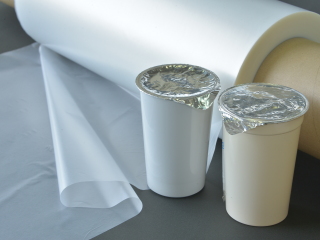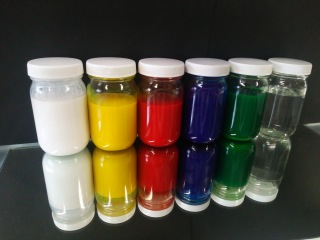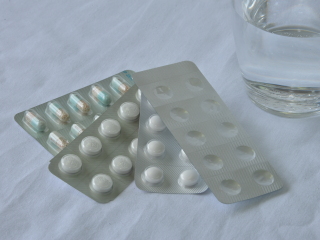 Products and Technologies
Pharmaceutical overcoating agent / SW coating
Barcodes can be read without a white solid-color background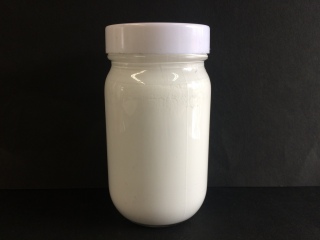 Conventionally, barcodes have been printed on a white solid-color background, but Leader has created an overcoat agent that can read barcodes without white solid-color backgrounds.
The elimination of the need for printing on white solid-color backgrounds leads to reductions of process steps and operational cost .

Bond seals
Soft peel that can adhere to various containers

Bond seals use hot melt that can adhere to HIPS, paper/PE, HDPE, A-PET, PVC, PP, PAN, and glass.
It can be used as cover materials for dairy products, such as pudding, yoghurt, and ice cream, with good adhesiveness and hot tack and aftertaste properties.
Sealant film for HIPS
Sealant film with good turning performance and piercing characteristics

Sealant film for HIPS is mainly used for beverage container lids. The film makes it easier for straws to pierce the lids and easier for the lids to turn.
Corporate Profile
Corporate name

LEADER CO., LTD.

Address

9-151, Otashinmachi, Yao City, 581-0039, Japan

President

Yoshio Nakajima

Founded / Established

1971 / 1972

Phone

+81-72-949-3352

Fax

+81-72-948-1141

Company URL

Japanese (http://www.e-leader.jp/index.html)

Capital

10,000,000 yen

Awards received

ISO9001