MOBIO booth No. : North facility 2nd floor 109
INOUE MOKEI WORKS LTD.
Product line
Processing of parts in small lots
Production of prototypes and working models
Processing materials: Aluminum, plastics, brass, ADC12, ZDC2 and etc.
Description of business
Inoue Mokei Co., Ltd. manufactures precision parts for automobiles, aircraft, space development and medical use, making full use of advanced 3D and 5-axis processing technologies. It has achieved high-quality, small-lot production with short delivery times using enhanced special processing equipment and the advanced technical strength.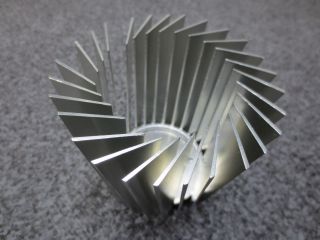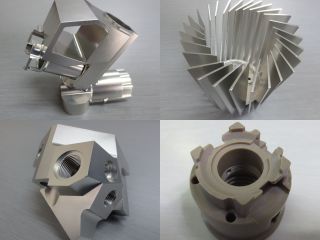 Products and Technologies
Capabilities of machining program and ideas for clamping methods development
● Reputed small-lot manufacturing of single item in the industry
Inoue manufactures plastic and metal parts for automobiles, aircraft and industrial equipment.
It has a good track record of processing surface roughness and deep ribbing heat sink. Inoue has also established a quality assurance system using Zeiss 3D measuring machines and others.
● Aluminum deep hole processing: Using MC with high-pressure coolant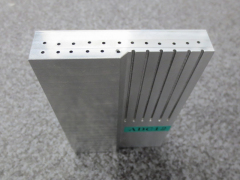 Inoue took on the challenge of deep hole processing using 5-axis machining centers with high-pressure coolant. And it has achieved actual results of φ6 L=300 with aluminum (ADC12) φ1.5 L=65.

Please contact Inoue for any issues on deep hole processing.
● Copper processing : Processing that is slightly difficult even for a lathe or MC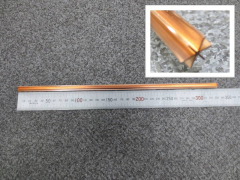 This was difficult to produce because it was a long, thin copper processed part.
Inoue achieved target precision by use of 5-axis MC machine and development of exclusive jigs.
● Magnetic polishing: Free-form surface polishing using regular MC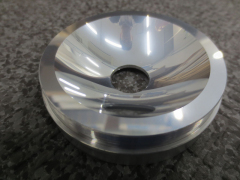 Inoue uses a revolutionary polishing method that can polish a free-form surface using a regular machining center, demonstrating its ability to polish free-form surfaces and carry out partial mirror finishes and fine deburring.

It has a proven record of Ra2.2 to Ra0.8.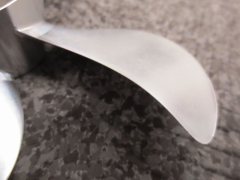 Deburring or rounding of the tip using cutting tools may be difficult for thin shapes suspended in the middle.
High-precision automatic polishing is possible with 3D polishing methods.
Environmental improvements for the use of 5-axis MC machines and 24-hour operations
Inoue has set up a system to achieve high precision and short delivery times.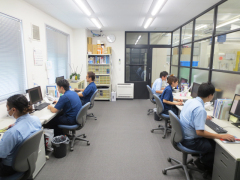 ・Machine room that can achieve a precision of 1/100 of a millimeter

・Offline production of PG with 30 CADs/CAMs

・24-hour processing with auto pallet changers for all machines