SUGINO RUBBER CHEMICAL INDUSTRIES CO., LTD.
MOBIO booth No. : North facility 2nd floor 168
SUGINO RUBBER CHEMICAL INDUSTRIES CO., LTD.
Product line
Vibration-proof rubber products
Electrical parts rubber
Original rubber products
Description of business
Sugino Rubber Chemical Industries Co., Ltd. develops, manufactures, and sells high-performance rubber products that use its original technology. In addition to vibration-proof rubber, electrical parts rubber and other various types of rubber products, the company also offers different types of technical consulting and guidance services related to rubber products.
Sugino Rubber also develops, manufactures, and sells its own original products called "Rubber-kun" and "Jishin-taizo," a product to keep items from falling over during earthquakes.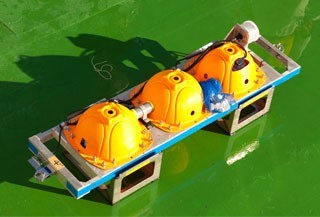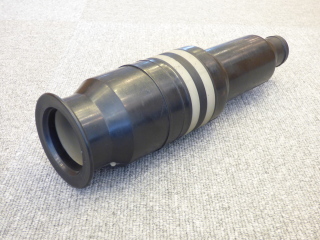 Products and Technologies
Successful commercialization of "Edokko-1"!
Leave rubber product development to Sugino!
Development, manufacturing, and sales of vibration-proof rubber products

Voltage resistance rubber products
 - Insulation to withstand high voltage of 6000 V and superior durability
 - Underground cables of power companies, wiring in factories and buildings
Vibration-proof rubber products
- Compact design with high vibration absorption capacity and soundproof capability is possible.
- Can be designed according to purpose and application.
 - Applicable for industrial machinery such as for civil engineering and construction, automobiles, home appliances, electrical parts, etc.
Silicon rubber clay, "Rubber-kun"
Original rubber product shaped like clay into your favorite design and heated at a temperature of only 120℃!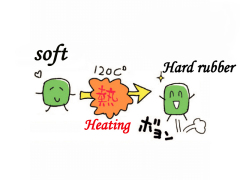 Similar to silicone cookware, Rubber-kun is made from materials that have been adapted to food safety standards and are based on methyl vinyl silicone rubber. Rubber-kun contains no harmful substances and is safe to use.
It can be changed into rubber by heating an oven toaster, hot plate, or iron in the home to a temperature of 120℃ to 160℃.
Jishin-taizo: Rubber to prevent furniture from falling during an earthquake
A must item for frunitures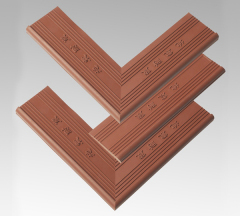 Jishin-taizo is a rubber product that prevents furniture from tipping over during an earthquake to prevent injury. Jishin-taizo is flexible and sticks fast to furniture and the floor, and has a frictional force that gives it a firm grip.
Corporate Profile
Corporate name

SUGINO RUBBER CHEMICAL INDUSTRIES CO., LTD.

Address

1-4-9 Hakushima, Katsushika-ku,Tokyo, 125-0063, Japan

President

Yukio Sugino

Established

1956

Phone

+81-3-3691-5732

Fax

+81-3-3693-2950

Company URL

Japanese (http://www.sugino-gomu.co.jp/)