MOBIO booth No. : North facility 1st floor 34
AIYU-KI GIKEN CO., LTD.
Product line
Parting lock devices for injection molds
Development, manufacture of mold components and machine parts
Description of business
AIYUKI is Japan's only company that designs and manufactures parting lock devices for injection molds, and manufactures many other machine parts.
YUKI is working on creative and attractive products that contribute to productivity.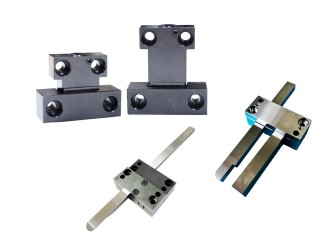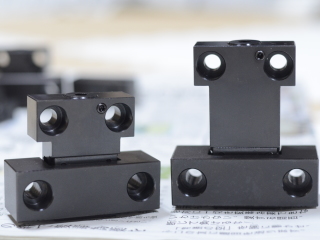 Products and Technologies
High quality because it's "Made in Japan"
Mold opening/closing control device = Do Lock
●Do Lock – The original mold opening/closing control device, patent pending (as of November 1, 2022)

 ・Both mold opening and closing can be controlled.
 ・Failure risk reduced due to simple design with a single inner part (slide lock).
 ・Production cost reduced by sharing parts with Yuki Lock 100N/W.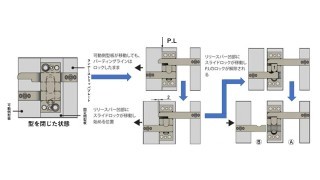 ●Operating check of Do Lock

①Mold closed state  A parting device is locked even when the movable platen moves.
②Slide lock starts moving to the release bar socket.
③Slide lock moves into the release bar socket, and a parting device is released.
④As mold closes, Ⓐ clearance between the platens is retained by slide lock and release bar;
Helpful to improve production efficiency and quality of injection molding!
YUKI's original core control device developed with love and courage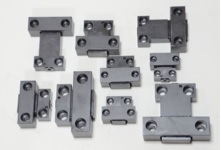 ●Features of Super Lock (mold opening control device)

 ・Exceptional stability of mold opening/closing due to combination of disk springs and outer/inner twin rollers
 ・Due to vertically symmetrical design of lock bushes, reuse by reverse is possible when one side is worn out
 ・Strength of right and left rollers can be easily changed with adjusting bolts
 ・Galling and other problems reduced due to the lock guide provided with back relief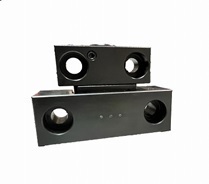 ●Super Lock: durable design

 ・Durability was improved about 5-fold as compared to other manufacturers.
 ・Wear resistance was achieved by revising material and heat treatment of lock bushes.
 ・Due to smaller purchase of consumables and less frequent part replacement, costs can be cut, and production losses can be turned to productivity gains.
Forming machine strongly protected by mechanical structure!
Mold opening control device = Yuki Lock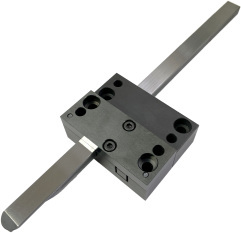 ● Features of Yuki Lock (mold opening control device)

 ・Newly developed release bar adopted instead of previous spring-dependent mechanism
 ・Mechanical stability made possible due to special shape of release bar, slide lock and cam lock
 ・Improvement of productivity by avoiding a risk of parts damage in unlocking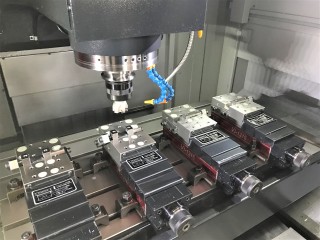 ・YUKI's parting lock devices (Do Lock, Super Lock, Yuki Lock) are designed and manufactured using only Japanese components and Japanese quality.
・Stand ready to to help businesses engaged in design and manufacture of plastic parts, molding factories, mold making, and die casting.
・Available for retrofit and machine test
Corporate Profile
Corporate name

AIYU-KI GIKEN CO., LTD.

Address

6-19-1, Kamio-cho, Yao city, 581-0851, Japan

President

Masatoshi Nishimura

Founded / Established

1992 / 1999

Phone

+81-72-999-5414

Fax

+81-72-999-5474

Company URL

Japanese (https://www.aiyu-ki.com/)

Capital

8,000,000 yen