MOBIO booth No. : North facility 1st floor 43
KAJISHIN CO.,LTD.
Product line
Chair Ace: Chairs can be upholstered and renewed with ease
Florina: A fabric that can be easily wiped clean even if it gets dirty
Description of business
KAJISHIN plans, processes and proposes fabric products for interior decoration. It specializes in build-to-order manufacturing fabric to meet the market needs of "everyday clean, easy to use, and inexpensive to maintain" to make renovation easy.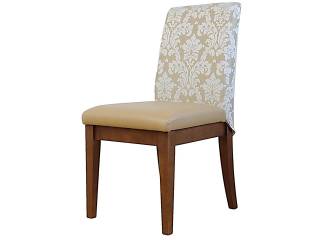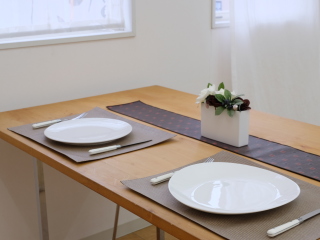 Products and Technologies
Support for streamlining costs! "Chair Ace" can be used to easily reupholster both chair seats and backs
Special chairs for covering (reupholstering)
●Cut costs for chair maintenance!

With fewer craftsmen available to reupholster chair seats, costs are rising. KAJISHIN has developed a product that can be easily reupholstered in 10 minutes by anyone, even if they are not an expert! Seat surfaces can be washed if they get dirty, so they are always clean and neat. Chair Ace can significantly reduce costs associated with reupholstering.

●Product features
・Specially designed reupholstable chairs
・Chair seats and backs can be re-covered
・Seats are screwed on and can be replaced if they become damaged
・Can be easily covered in 10 minutes
・Washable and wipeable, if soiled
"Flourina" tablecloths can be quickly wiped clean
Track record of delivery to 2,000 stores nationwide in Japan
●Always neat and clean

"Flourina" is a fabric that can be quickly wiped clean even when stained with soy sauce, ketchup, red chili oil and other liquids. Good for use as tablecloths, luncheon mats and chair covers. Alcohol sprays can also be used.

This revolutionary tablecloth is made with a thin, softened fluorine film that is laminated to cloth. A variety of cloths can be selected from the lineup according to the usage situation.

(Extensive product lineup)

・White 16 series
・Supple series
・Lace tablecloths
・Genova & Dusk
・Pattern series, other
Corporate Profile
Corporate name

KAJISHIN CO.,LTD.

Address

1-8-10, Aoi Cho Izumisano City, 598-0014, Japan

President

Hajime Kajiya

Established

1988

Phone

+81-72-463-1010

Fax

+81-72-464-1401

Company URL

Japanese (https://kajishin.co.jp/)