KINKI BLADE INDUSTRIES LTD.
MOBIO booth No. : North facility 1st floor 62
KINKI BLADE INDUSTRIES LTD.
Product line
Corrugated cardboard slitter blades
Sawtooth blades
Super-hard metal blades
Description of business
Kinki Blade Industries has a complete production system from the design stage to molding, heat treatment and polishing to meet any need their clients might have. Producing excellent cutting instruments for a wide range of uses, their production system also allows them to meet high-mix low-volume orders.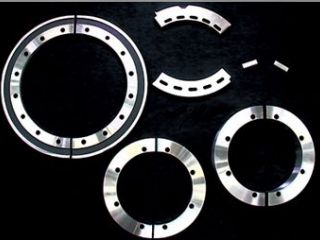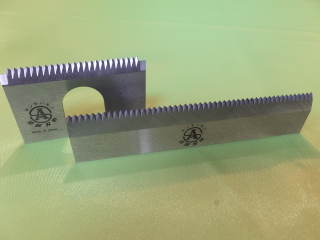 Products and Technologies
Paper, Cardboard and Anything Else?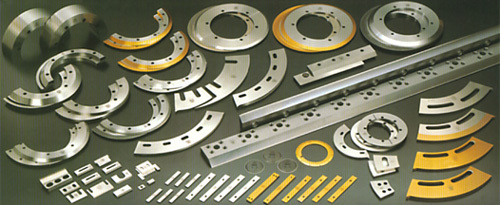 Kinki Blade Industries was founded in June 1960, focusing on cutting implements for paper products and cardboard. Using their decades of experience and advanced technology, they produce distinctive cutting implements for leading paper companies as well as general consumers.

One of their famed products is the slitter, a cutting tool that produces essentially no paper scraps. Other products include their tin coated cutting blades, ultra-hard cutters, corrugated cardboard cutting knives, flexo-prisulo-use blades, cutting tools, and shredding knives.
They also provide sharpening services. In addition to cutting implements, they also produce parts for machines that produce ruled lines, knife holders and other products. Meeting customer needs, addressing customer wants.

<2000> Received the Excellent Small and Medium Enterprise Award from the Moriguchi Kadoma Chamber of Commerce and Industry
<2003> Certified as an Innovative Manufacturing Company by Osaka Prefecture
Ask Kinki for Sawtooth Machining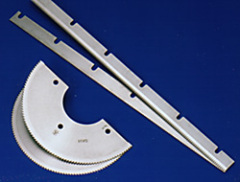 One of their areas of specialization is saw-toothed cutting blades.

Kinki Blade Industries never stops looking at better ways to create cutting implements. Their goal is to provide customers with every need or desire they have in their field. And with their high-mix low-volume automated production system, they provide quality products at low cost.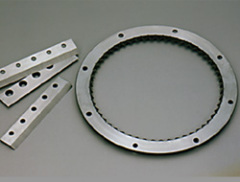 They take orders for cutting implements with a saw-toothed edge to handle paper, cardboard, bags, printing and tape, and also provide saw-toothed cutting services.

Refer to their Web site for other products and services.

Their customers have great praise for their cutting implements.

Look around. You might just find something unexpected that you really like.
Ask Kinki Ultra-hard Blades and Grinding
Ultra-hard is a term used to describe abrasion-resistant materials that are harder than steel. Such material can be expensive, however, so it is not normally recommended.

In special situations, such as when steel is not adequately hard or when cutting at high rotation speed, ultra-hard cutting blades may be appropriate.
Advantages include better hardness retention, less distortion due to heat, a superior red-heat hardness, resistance to wear, and high-speed compatibility.
Ultra-hard cutting blades provide a new type of cutting experience.

Kinki Blade Industries welcomes consultation on specific user needs.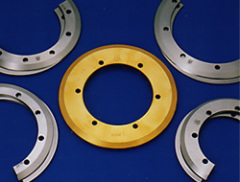 Refer to their Web site for other products and services.

Their customers have great praise for their cutting implements.
One of the favorite products is their ultra-hard cutting blades.
Their customers highly recommend them!

Look around. You might just find something unexpected that you really like
Corporate Profile
Corporate name

KINKI BLADE INDUSTRIES LTD.

Address

3-33-12 Dainichi-cho, Moriguchi City, Osaka, 570-0003, Japan

President

Kiyonobu Agata

Established

1956

Phone

+81-6-6901-1221

Fax

+81-6-6905-9713

Company URL

Capital

10,000,000 yen