COAKEN TECHNO CO., LTD.
Product line
Manufacture and sale of various kinds of thermal spray equipment
Design
manufacture and sale of automatic thermal spray equipment
Description of business
Coaken Techno manufactures and sells arc spray systems, which were developed by a Japanese manufacturer of thermal spray equipment, and which are the most suitable for the ultra-thin spraying of zinc onto air-conditioner condenser tubes. The company enjoys the top market share in Japan. Overseas, the company has also supplied spray systems to many manufacturers of heat exchanger components used in automobiles and consumer electronics in such countries as Korea, China, Thailand and the United States.

Equipped with a synchronized thermal spray control panel, these systems enable coating according to the extrusion speed of the aluminum multi-hole tube. This facilitates a fine, uniform film, and is expected to improve the quality of tubes. A system for the simultaneous interlocked spraying of 4 to 10 extrusion tubes can be established thus contributing significantly to the improvement of production efficiency.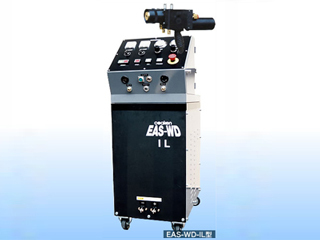 Corporate Profile
Corporate name

COAKEN TECHNO CO., LTD.

Person in charge

Technical Development Section

Akimoto Koichi

E-mail

Address

5-2 Chikkohamaderanishi-machi, Nishi-ku, Sakai City, Osaka, 592-8352, Japan

President

Koichi Akimoto

Established

1973

Phone

+81-72-268-1201

Fax

+81-72-268-1204

Company URL

English (http://www.coaken-techno.co.jp/english/)

Japanese (http://www.coaken-techno.co.jp)

Capital

25,000,000 yen

Major account

Manufacturers of automobile parts, water pipe products, electrical and electronic components, and industrial machinery

Overseas facility

-