MOBIO booth No. : North facility 2nd floor 138
SANTEST CO., LTD.
Product line
Magnetostrictive float-type level gauge
Wire-type linear encoder
Shock Data Logger
Description of business
Santest Co., Ltd. develops, manufactures and sells mechatronics products, such as sensors and control devices, that are used mainly for the automation and visualization of production equipment in monozukuri, or manufacturing. Santest's products are used in various industries, such as automotive, tires and rubber, semiconductors, iron and steel, paper and film, chemicals, and food.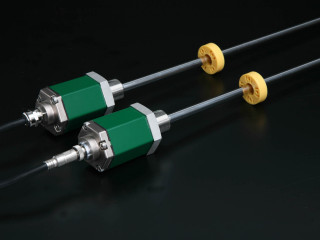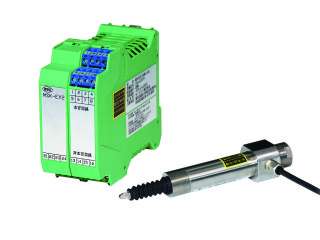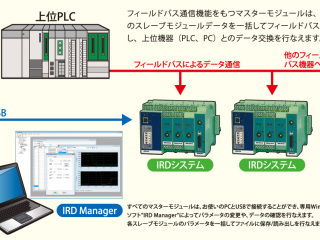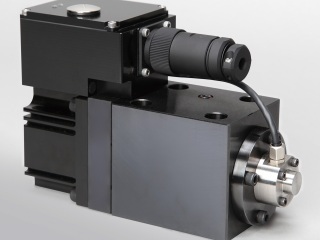 Products and Technologies
Magnetostrictive float-type level gauge
Manage tank levels with continuous sensor output! This float-type level gauge with a built-in magnet moves along the probe to detect continuous changes in liquid levels with high accuracy to achieve the highest level of precision.
●Float-type level gauge

One float moving up and down the probe rod continuously outputs 4-20mA.

Since the position of the float is detected physically, there is no possibility of a false detection depending on the type and condition of the liquid.

The level gauge can be manufactured in any length up to 7500mm.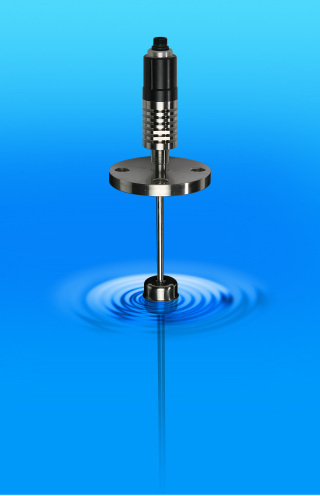 ●Extensive lineup of high-temperature, compact, and explosion proof-type gauges (explosion proof, intrinsically safe)

The wet contact part (rod) of a high temperature-type level gauge can be used in environments up to 200℃ (sensor part up to 65℃).

Although a standard sensor probe rod is made of SUS304 or SUS316, it is optionally compatible with SUS 316L, titanium, Teflon, polyvinyl chloride and others.

Flanges and ferrules can also be attached.
Wire-type linear encoder
Dimensions can be measured like a tape measure!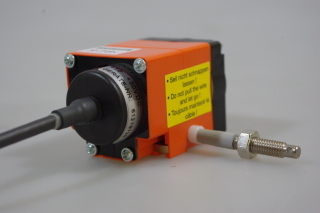 ● Compact wire-type encoder

Wire length can be selected from 2m to 6m.

Can be easily installed.

A standard type encoder offers A/B phase pulse output, but absolute-type encoders can also be selected as options for voltage output, current output, and SSI output.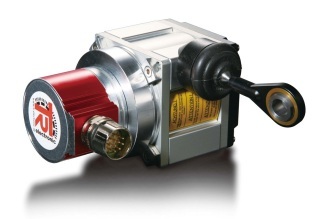 ● Robust wire-type encoder

A wire box can be selected from 2m up to a maximum of 60m. The service life is 1 million turns.

Combined encoders are incremental or absolute type.

A/B phase pulse, voltage output, current output, SSI output, PROFIBUS, EtherNet/IP, or EtherCAT can be selected.
Shock Data Logger
Always monitor shocks during transportation!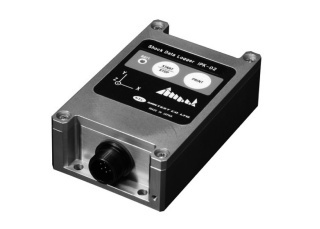 Constant monitoring of shocks generated during transportation with an acceleration sensor that uses a capacitive element.

Easily set using a PC.
Simply attach the data logger to the main unit to record the X/Y/Z three-axis shock value and date and time of occurrence.
After the data has been recorded, simply connect the logger to a PC with a USB cable.
Corporate Profile
Corporate name

SANTEST CO., LTD.

Address

2-51, Shimaya 4-Chome, Konohana-ku,Osaka-city, 554-8691, Japan

President

Kozo Kyoizumi

Founded / Established

1953 / 1954

Phone

+81-6-6465-5561

Fax

+81-6-6465-5921

Company URL

Capital

30,200,000 yen