ANDOU SEISAKUSHO CO., LTD.
MOBIO booth No. : North facility 2nd floor 150
ANDOU SEISAKUSHO CO., LTD.
Product line
Thermosetting resin parts
Electrical insulation and heat-resistant parts
Automobile parts and preicision parts
Description of business
Andou Seisakusho is specialized in manufacture of thermosetting resin products. Its main factory and Kanzakigawa factory use technologies of compression molding and extrusion molding, respectively. Based on long-cultivated molding technology and expertise, it can provide customers with expert advice as early as in design phase so as to manufacture better products.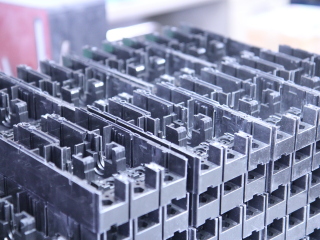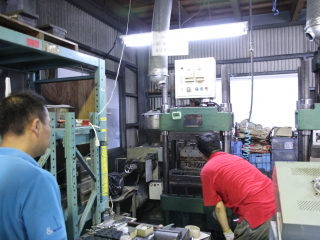 Products and Technologies
Molding technologies
Its equipment supports compression/transfer molding of 50 – 300 ton and extrusion molding of 75 – 150 ton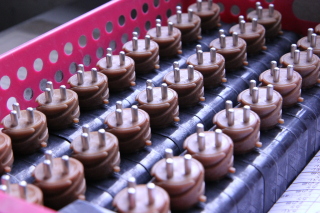 Synthetic resins are employed in heavy electrical machinery, including automotive industry, for large-sized breakers, thick-walled moldings and other components that require mechanical strength in addition to heat resistance.

Transfer molding is used mostly for connectors, and thermosetting resin products are molded simultaneously with metal inserts. Extrusion molding is often used for precise parts and important safety related parts of automotive parts, gears, etc.
Through participating in design, Andou aims at better products.
Its products are thoroughly finished including fine manual deburring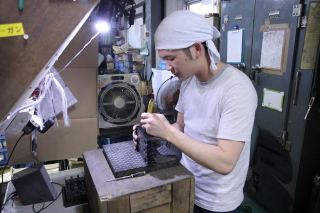 In order to meet customer needs, it participates in design to cooperate in selection of appropriate materials and mold design.

Andou is always seeking improvement of its products as experts in thermosetting resin products.
Corporate Profile
Corporate name

ANDOU SEISAKUSHO CO., LTD.

Address

10-17 Nakaya-Cho, Nishinomiya city, Hyogo, 662-0868, Japan

President

Takeshi Kato

Founded / Established

1931 / 1956

Company URL

(Japanese) (http://www.andou-ss.co.jp)