MOBIO booth No. : North facility 1st floor 51
K.K KUNUGIZA
Product line
Portable mirrors
Silvering mirrors
Leadfree mirrors
Description of business
Kunugiza has a complete mirror production system that employs state-of-the-art technology to create everything from cosmetic to complex mirrors including the cutting and processing. They pride themselves in their long track record of providing high-quality functional products.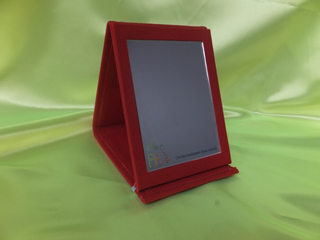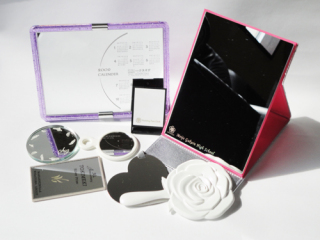 Products and Technologies
Mirrors
A General Mirror Manufacturer Producing High-grade Products
Kunugiza was founded in 1959 as Kunugiza Mirror Industries and incorporated as Kunugiza 10 years later.
Getting their start with silvering mirrors, they expanded their operations as times changed, adding coating, cutting, chamfering and assembly to their repertoire, always sending the highest quality of goods to the market.

Kunugiza mirrors are produced at a factory that prides itself on being equipped with the latest in technology. With the entire production process handled in-house, they are able to flexibly and quickly handle orders in small lots, short lead times and at low cost.

Their main products are mini-mirrors incorporated with cosmetic products (top market share in Japan), mirrors for cosmetic accessories, for general use, for automobiles and for dental use, a wide range of applications.
With a coating manufacturing plant, they continuously work to find new ways of improving quality.

To comply with product liability laws, they sell glass etching masking materials as well as coatings for thin mirrors to prevent glass from scattering.

Seeking environmentally friendly mirrors for the twenty-first century, they continue their R&D efforts such as developing their LF Mirror that is lead-free as well as a laser marking method to imprint fine lettering and photographs on mirrors.
Antifogging Mirrors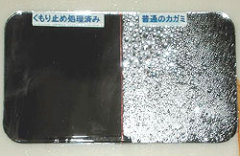 Preventing Mirrors from Fogging in the Bathroom

To prevent fogging, Kunugiza attaches a hydrophilic (water-friendly) film to the surface of the mirror. Made of polyester, the film has a strong surface strength and does not easily scratch. It also prevents glass from scattering.

Kunugiza is currently developing a method for directly applying an anti-fog coating to the glass surface.
Unbreakable Safety Glass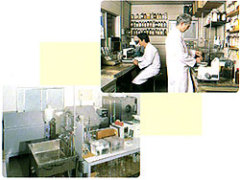 Although the reflection of glass mirrors is excellent, they may be dangerous if broken as the glass shards may scatter.

Made from stainless steel or plastic, safety glass solves this hazard.

Kunugiza uses a super stainless steel that is two to five hundred percent harder for their stainless steel mirrors. Resistant to scratches, they are polished to the highest level of quality in Japan.

Plastic mirrors are made from acrylic for its high level of transparency or polyethylene terephthalate, a very thin plastic.
Corporate Profile
Corporate name

K.K KUNUGIZA

Address

5-2-41, Tatsumi-Minami, Ikuno-ku, Osaka City, Osaka, 544-0015, Japan

President

Hiroyuki Kunugiza

Founded / Established

1959 / 1969

Phone

+81-6-6791-7877

Fax

+81-6-6794-0757

Company URL

Capital

23,000,000 yen